Facts about the Water Fed Pole Window Cleaning Equipment:

Clear Carolina Window Cleaning is presently the only window cleaner with the WFP technology in this area.

click to enlarge

We use an environmentally friendly high level of pure water. Pure water comes from tap water and is filtered on-site to 99% pure that is within itself an aggressive cleaner.

Pure water cleans without soaps or chemicals and dries without streaks or spots.

When pure water flows over a surface, it absorbs all existing substances, like dust, dirt, etc. and leaves a smear free surface, after thorough flushing and sufficient drying time.

Pure Water does not leave any residue unlike most window cleaning methods. No need to wipe off the contaminates. Windows stay cleaner, longer.

click to enlarge

Clear Carolina Window Cleaning invested in the high reach window cleaning to eliminate the health and safety concerns involved in the use of ladders and because this window cleaning equipment can be safely operated by a single window cleaner from the ground.
The delivery for the pure water is the Water Fed Pole System that reaches higher and safer than conventional ladders.


Easily reaches windows above areas such as lawns and flower beds without causing damage.


We can reach previously inaccessible areas.


Water fed pole extends to 40 feet for total window cleaner safety.


Reduced disturbance to building occupants.
Reach and Wash Water Fed Pole System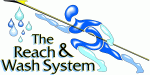 Experience the Ultimate in Window Cleaning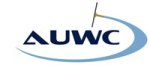 Copyright © Clear Carolina Window Cleaning All rights reserved